Dedunna Sedi
දේදුන්න සේදී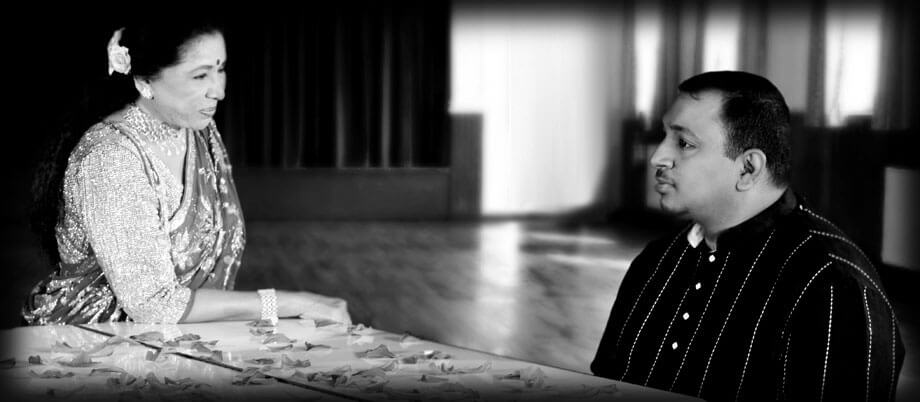 So close, when she closes her eyes I fall asleep ....
"Dedunnna Sedi" is a milestone in Shyamalangan's musical career. Sri has had the honour and privilege of being the first Sri Lankan Composer to have a songstress of such calibre collaborate with him in this landmark production.
After the grandiose success of Kiri Kodu, we (Nilar, Bathiya and I) had sat down to discuss our next project. In Kiri-Kodu, Nirosha Virajini did wonders to the song that made a difference. I was looking for an overseas collaboration and had two names in mind - Asha Bhosle and Shreya Ghoshal.

I chose to go with Asha Ji as it was my childhood dream to work with this legendary artist. Reaching out to Asha Ji was a mammoth task on its own - All Kudos to the Production Team; but I'm glad my idea worked out well and humbled that she liked my song and agreed to sing for it.
ආදරේ තනිවූ දා මාපිය සෙනෙහසටයි හිස නැමුවේ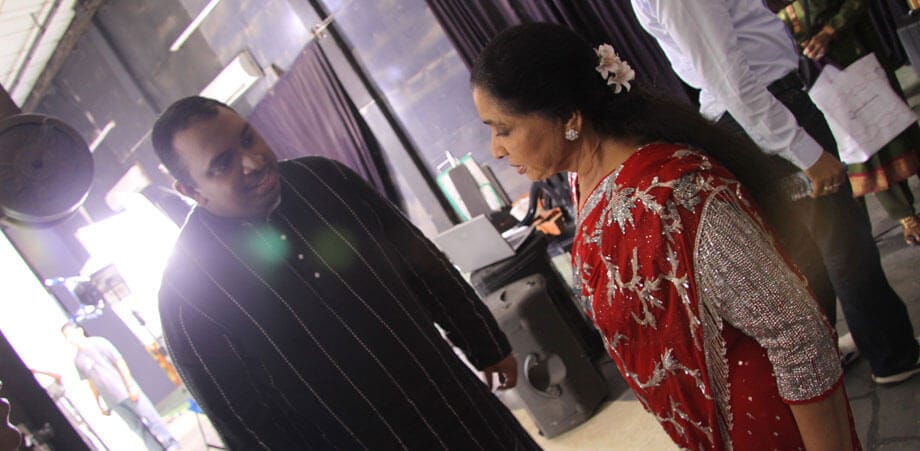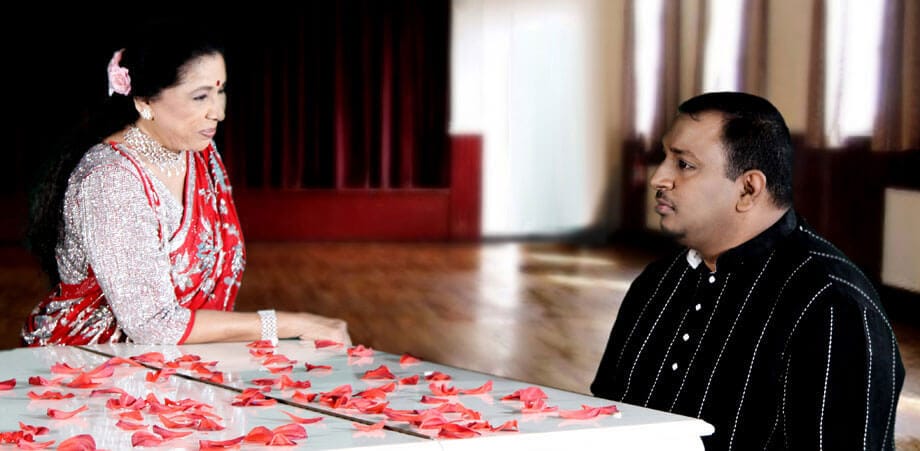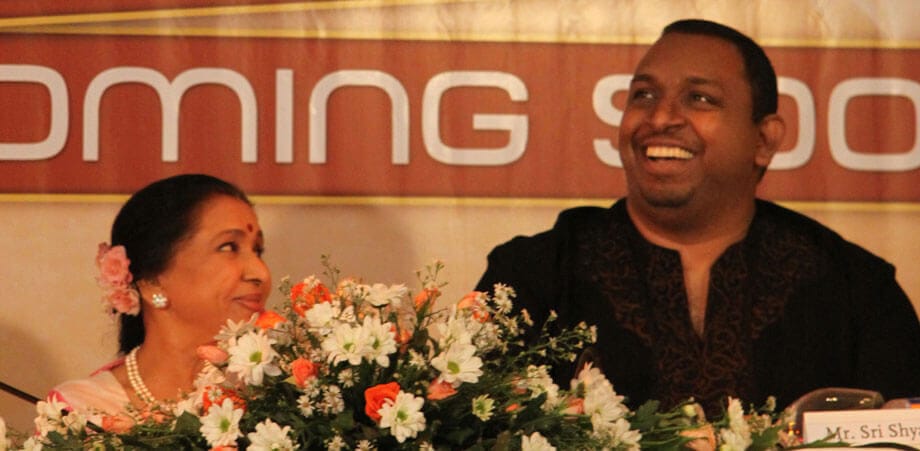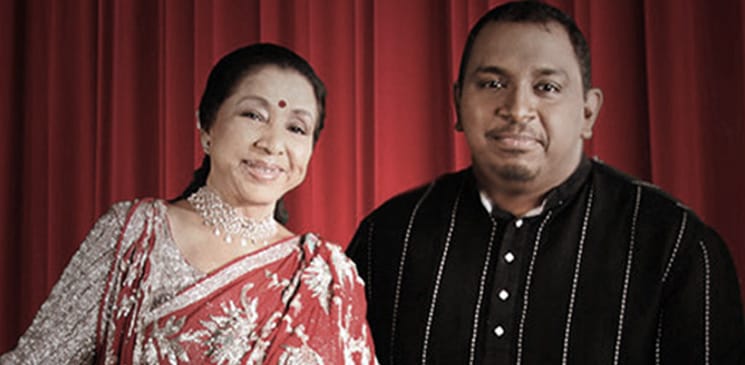 Photographed during the press-conference and music video-shoot
Synopsis
The song expresses the sacrifices made by a pair of lovers. He sees her married off to another when she succumbs to her parents' choice of partner, despite the undying love she has for her lover. He on the other hand, wishes her well whilst continuing to love her in his heart forever.
Read more | Asha Bhosle & Composer Shyamalangan Collaboration
---
---
Lyrics
දේදුන්න සේදී වෑ නිල්ල උතුරා
ලා දම් අහසින් වැස්සක් වැටුනා
මනමාලි වී ඇ හද ගින්න අවුලා
පිටගම් යනවා බොඳවී පෙනුනා බාලේ ඉඳලා හද බැඳී ආදරේ
ගෙල රන් තාල නොබැඳී අවසන් වුනේ
කාලේ ගෙවිලා මන් ගම ආ දිනේ
ඇය කරකාර බැඳලා නොකියා ගියේ

---

මාදම් කැලෑවේ ලඳු ඕවිටේදී
බාලේ ඉඳන් කී කවි ගීතිකා
පාවී ගියාවේ සුලඟේ වෙලීලා
ආලේ නමින් වූ හද ගී මකා නොසිතු සේ ආදර මල් පෙති විසිරෙයි
සිත වැලපේ සුහදේ
නොපැතූ සේ යායුතු වේ මේ ඉරණම් ගමනේ
කඳුලින් මෙසේ

---

බාලේ දී වැල්ලේ වැව් තාවුලෙදී
දිවුරා හදින් ඈ බහ දුන් නිසා
දෑසින් මහෝගේ උතුරා ගැලු ඒ
දොරේ ගැලූ දා බැඳී ආදරේ තනිවූ දා මාපිය සෙනෙහසටයි
හිස නැමුවේ රහසේ
නොපැතූ දා මා හද දෙව්ලොව හැරයන්නන් මිහිරේ
තරු ඇස් වැසේ
Credits
Composition & Arrangement
Shyamalangan
Lyrics
Nilar N. Cassim
Featured Artist
Asha Bhosle
Vocals
Bathiya and Santhush
Harmony & Choir
Umara Sinhawansa
Umaria Sinhawansa
Instruments

Programing :

Shyamalangan

Veena :

Sarangan

Strings (Score) :

Shyamalangan
Audiography

Recorded By :

Shyamalangan

Recorded At :

Sri Studio (Dubai), SAE Studio (Dubai), SaReGaMa (Colombo)

Mixed and Mastered :

SaReGaMa (Colombo)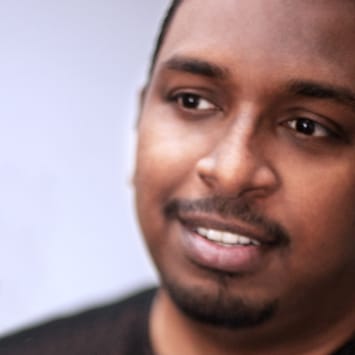 Shyamalangan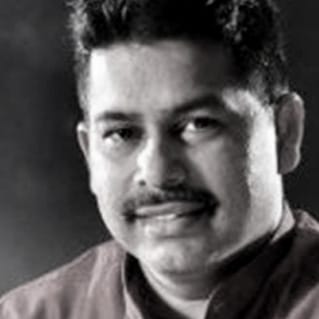 Nilar N. Cassim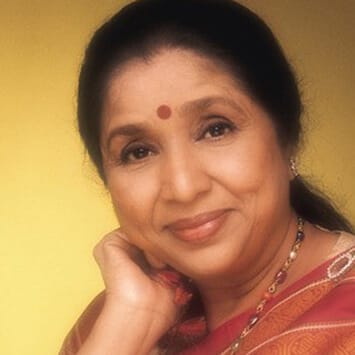 Asha Bhosle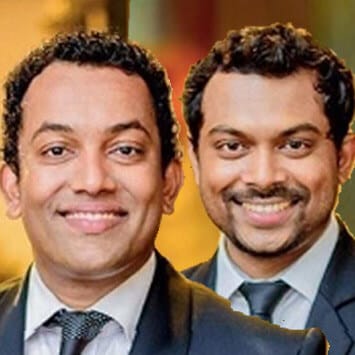 Bathiya & Santhush