Biography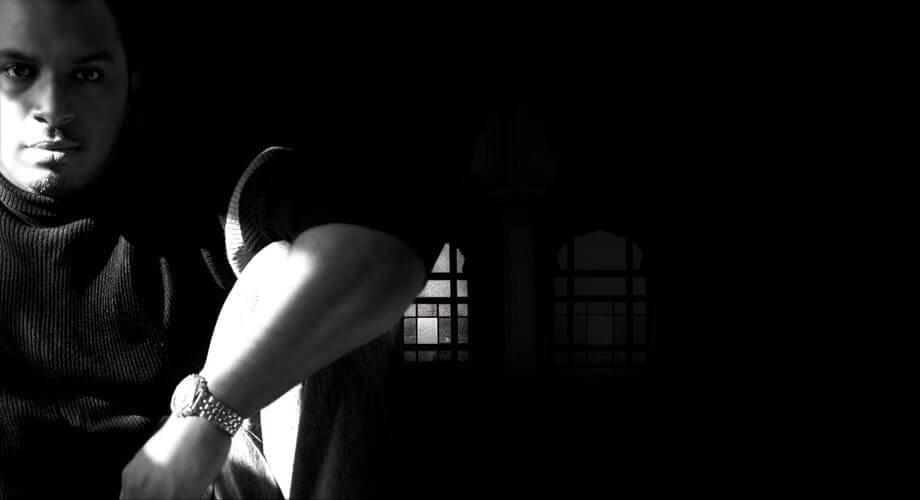 Music is a known stranger
Shyamalangan ( ஷியாமளாங்கன்|श्यामालागंन|ශ්‍යාමලන්ගන්) is a dynamic composer, improvising multi-instrumentalist and talented singer-songwriter resulting in an all-encompassing music producer. He has been a trend-setter in the Sri Lankan music by changing conventional rhythms and adding his own unique Styles of melodies. His novelty in creating exquisite and rather unique rhythms gives his audience a vivid experience. His work precedes his name.
Early Years
Shyamalangan was pampered by the sounds of music from his childhood. His mother `Dr. Kalasoori. Arunthathy Sri Ranganathan` a well renowned musician herself and father Dr. P. SRI Ranganathan were his sources of inspiration. His mother is a well know vocalists in Sri Lanka and the world over amongst the music lovers of classical and Carnatic music. His father being an ardent music lover, supported and encouraged his family to excel in fine-arts.
Shyamalangan started composing at a very young age of 13. Sri Lanka Broadcasting Corporation recorded his first composition at the age of 16. All of his compositions have been classified A-Grade productions.
Music Style
Shyamalangan being natured in Karnatic classical music, he also went to learn Hindustani classical music and Western classical. His compositions have a blend of all three forms of music. He explores further to experiment with new forms of music and apply his findings into his compositions and productions.
There is this constant push that encourages me to explore something new all the time. What I find is what gets translated into my music.
Collaborations
Shyamalangan has always knows that one's learnings are only limited by how he perceives it. He wanted to push his limits and explore beyond his capacity. He started collaborating with various people from the fraternity to share knowledge and explore how each perceives music.
We all listen to music, but how you perceived it is different to how I did. Everyone understands the sound of music differently. We share the experience using theory and technicality, but there in an extra dimension which we all feel. However, we can never put that into words, that is the magic of music.
Shyamalangan has collaborated with many artist world-over. He is the first Sri Lankan composer to have collaborated with the legendary North Indian singer Asha Bhosle. His collaboration with singer Shankar Mahadevan became a huge hit. He has collaborated with artist from Australia, India, Egypt, Mecadonia, Philippines, Sri Lanka & United Arab Emirates.