Ven Megame
வெண் மேகமே

எனது மனதின் வாசகி.. இதயம் நுழைந்து வா..சகி...
Following his successful collaboration with Shankar Mahadevan, acclaimed composer Shyamalangan has come up with a beguiling melody titled 'Ven Megame' featuring Haricharan Seshadri. An expression of youthful love, the song is packed with poetically rich and metaphoric lines penned to perfection by the talented lyricist Thava Sajitharan. The musically mesmerising track features a sweet blend of Veena, Flute, Violin and other instruments. The clean arrangement frames Haricharan's enthralling voice so perfectly that one gets tempted to listen to the track on repeat.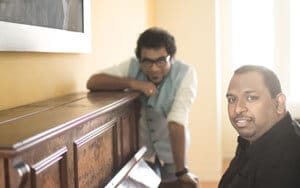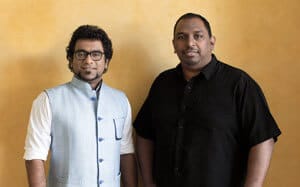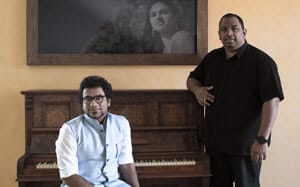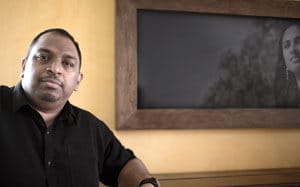 Video shoot in Sydney, Australia. Photo Courtesy : Dileepa Solangaarachchi
Supporting Artist
18 creative people from all around the world have come together to make this project a success.
Rajhesh Vaidhya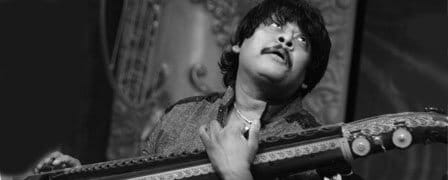 Rajhesh Vaidhya was born into a rich musical environment. He inherited his indigenous talents from his father Sri.K.M. Vaidyanathan , a stalwart both in Mridangam and Ghatam, who also decided Rajhesh's career in music. Another beacon in Rajhesh Vaidhya's life was the Carnatic Veena maestro Shri Chitti Babu under whose tutelage Rajhesh learned the finest nuances of Veena.
Thava Sajitharan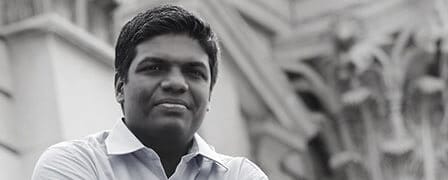 Thava Sajitharan is a Sri Lankan poet and journalist based in the UK. His first book of poetry in Tamil, Oliyin Malalaihal (Progenies of Light) was published in 2006. He is able to handle different patterns of versified poetry with impeccable proficiency. This is something that distinguishes him from many other contemporary young poets. 'Ven Megame' is his first enterprise as a lyricist.
Janakan Raj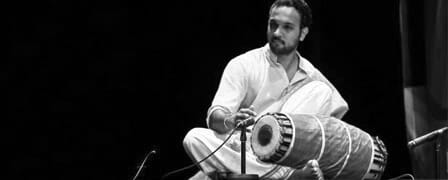 Janakan was initiated into the realms of Carnatic music at a tender age under the guidance of his father and guru Sri R.Suthanthiraraj, and credits his musical accolades to his father's passion and dedication to classical music.
Kranthi Kiran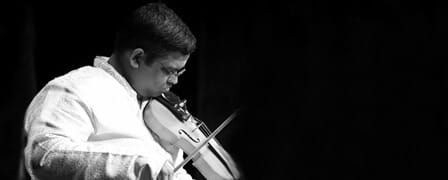 Kranthi Kiran Mudigonda had his initial training in music in renowned tutors in India. He has accompanied many local and international artistes and performed several violin solo concerts. He has also collaborated with musicians of various genres in production of fusion albums.
---
---
Lyrics
வெண் மேகமே பொன்னானதோ
செம்பூவிதழ் கண்ணானதோ
செந்தாழமோ செந்தூரமோ
பெண்மானவள் பொன்பாதமோ அருவிகளின் மொழி பேசிடும்
அவள் இதழின் மணி வாசகம் எனது மனதின் வாசகி..
இதயம் நுழைந்து வா.. சகி

---

வானில் ஒளி வீசும் இளம் தாரகை
நேரில் தினம் காணும் ஒரு தேவதை
கானல் வெளிமீது புது மாமழை
காணும் இடம்யாவும் இவள்வாசனை (எனது)

---

காதல் இசைமீட்டும் எழில் யாழினி
நாளும் எனை ஆளும் உயிர் தோழி நீ
மாரன் உயிர் வாங்கும் ரதிதேவி நீ
மாயம் புரிகின்ற வனமோகினி (எனது)
Credits
Composition & Arrangement
Shyamalangan
Lyrics
Thava Sajitharan
Vocals
Haricharan Seshadri
Creative Assistance
Sharmila Shankar
Guest Appearance
Cheryl Khurana
Coordinator
Kausalya Shyamalangan
Instruments

Acoustic Guitar :

Ryan Breitkreutz

Bass Guitar :

Shane Gamage

Flute :

Kumara Liyanawatte

Strings Arrangement :

Shyamalangan

Percussions :

Janakan Raj

Veena :

Rajhesh Vaidhya

Violin :

Kranthi Kiran
Audiography

Recorded By :

Shyamalangan, Lijesh Kumar

Recorded At :

Oveyen (Sydney), Voice & Vision (Chennai)

Sound Design & Mixing By :

Shyamalangan & Ganesh Singaram

Mastered By :

Donal Whelan
Videography

Concept & Direction :

Shyamalangan

Logo Animation :

Nimal Kanth

Cinematography :

Dileepa Solangaarachchi & Shankar Shivashankaran

Video Production :

Dsole.net

Creative Lead :

Dsole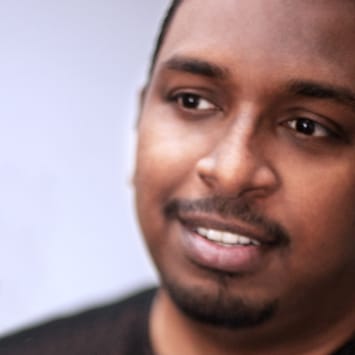 Shyamalangan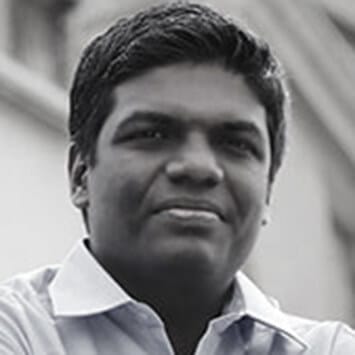 Thava Sajitharan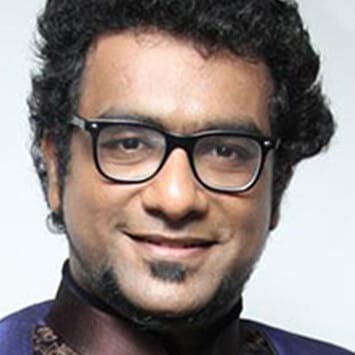 Haricharan Seshadri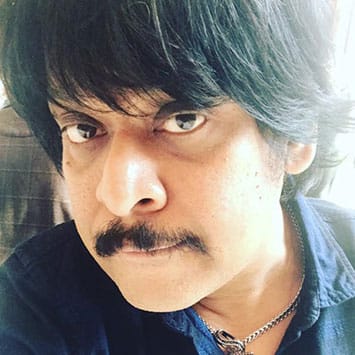 Rajhesh Vaidhya