පෙරදා මසිතේ පාට තැවරූ ඔබද මේ
Somewhere within him, was a man, wanting her to love him instead of hiding behind a dark reality of an accustomed world. She loved him through her perfectly defined world and partly denied fears. They are secretly in love in their own restless minds and converse through 'Sabande'.
Photo Gallery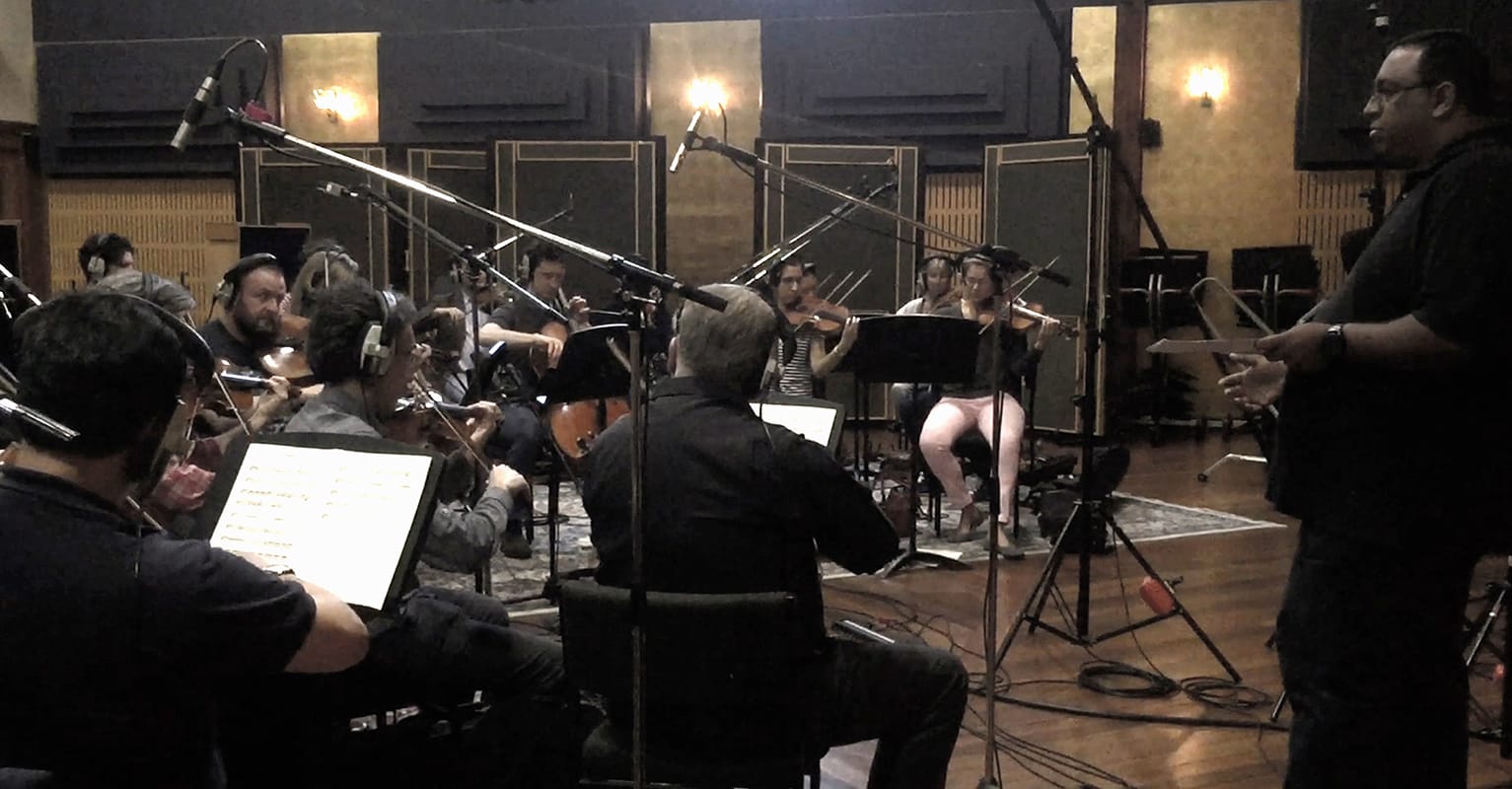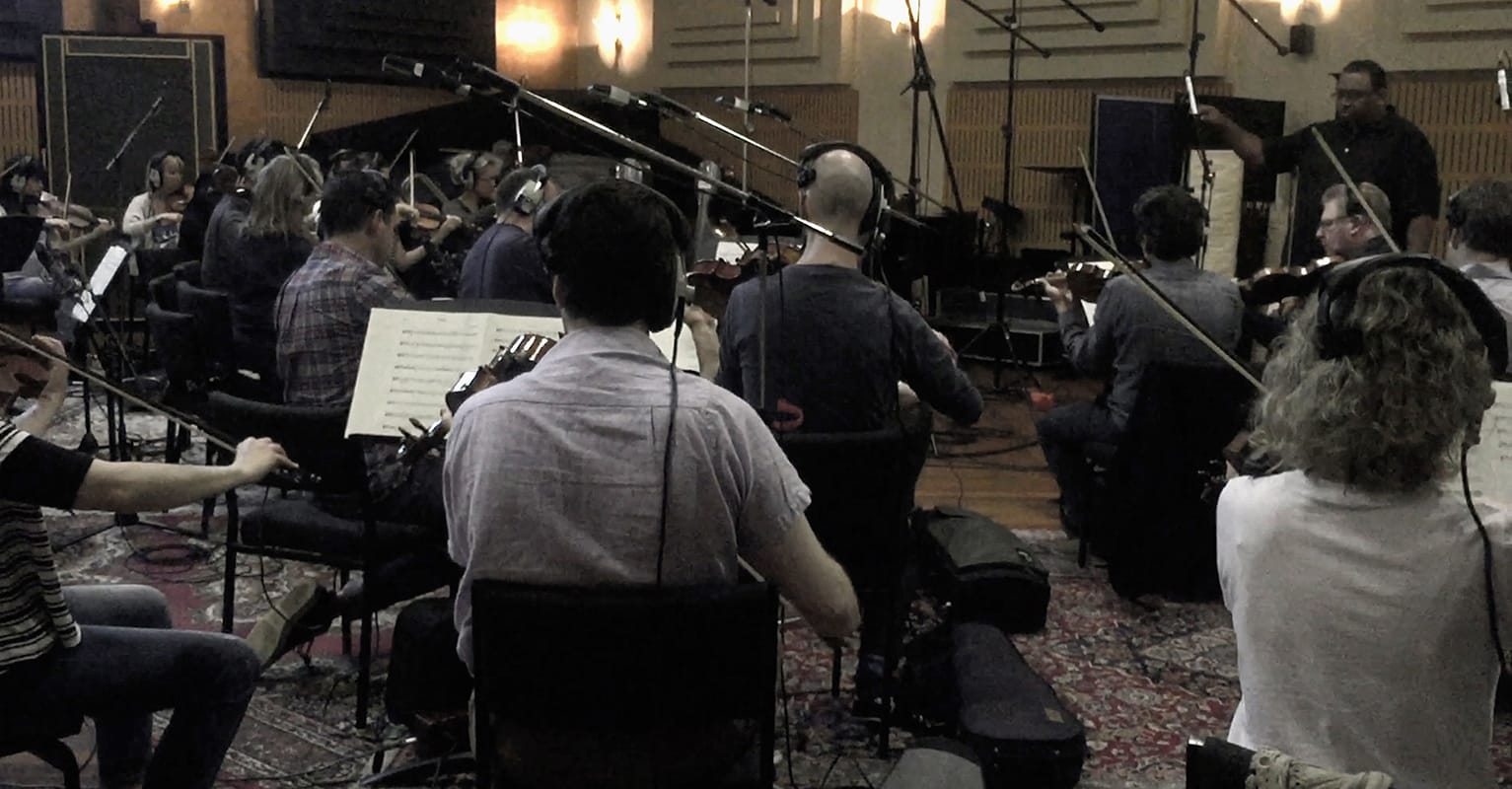 Composer Shyamalangan conducting a 30 piece String Orchestra at Studio 301 Sydney, Australia.
Sabande had been an overdue project of mine for the Sri Lankan Sinhala music fans. I had been constantly receiving emails and messages requesting a new Sinhala song. I apologize for keeping you waiting. This is for you.
Supporting Artists
Umara Rifky Sinhawansa Vocals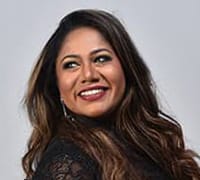 Umara (Colombo, Sri Lanka) is a versatile vocalist and a performing artist. She is also an accomplished entrepreneur and a passionate vocal trainer. She has collaborated with many local and international artists and bands and has made a name for herself.
Dumal Warnakulasuriya Vocals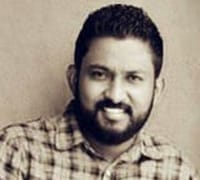 Dumal (Colombo, Sri Lanka) is an award-winning singer and a multi-instrumentalist. He is also a classically trained violinist. He has sung many songs in TV and Movies in Sri Lanka. He is a part of an upcoming fusion band exploring new music.