In the space of a heartbeat lets stand and unite
Namaskarayen is a musical tribute to the pearl of the Indian Ocean, Sri Lanka. This single was produced by Nirosha Virajini and lyrics by Nilar N. Cassim. Shyamalangan's musical presentation gave the vivacity to the song and made every patriotic Sri Lankan bow their head when they listen to it. The rhythm Shyamalangan had deployed in this single, mesmerizes the listener and takes the listener to the beautiful places of the island in an imaginary roller coaster
Supporting Artists
Randhir Witana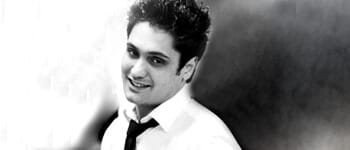 Randhir (Colombo, Sri Lanka) is a leading Hip-Hop, RnB artist. He began his professional music career as a member of the first hip hop music group of Sri Lanka.
Karuppiah Pillai Prabaharan
Prabaharan (Colombo, Sri Lanka) is a percussionist, singer, lyricist, and an excellent performer. This multifaceted artist has penned a few wonderful lines for the Tamil portion of the song in a collaborative manner.