Mukile
முகிலே

இடைவெளி தான் கேட்கிறேன்
First love is perceived from varied aspects by a boy and a girl. An ambitious boy and a cautiously curious girl converse their emotions through 'Mukile'.
I'm happy to have had the opportunity to record a 30-piece strings orchestra which gave the song a new sound dimension.

The concept of the video was easy to conceive, but the implementation was a mammoth challenge. I'm very thankful to Dileepa for having the patience and the willingness to experiment on visual effects.
Supporting Artist
Karky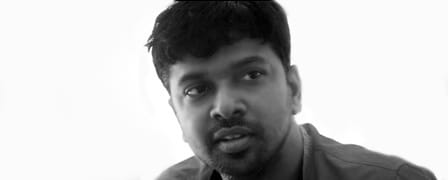 Madhan Karky Vairamuthu is an Indian lyricist, research associate, software engineer, and film dialogue writer. He is also an entrepreneur. He integrates his education in Information Technology into lyrics writing.
R.K.Sundar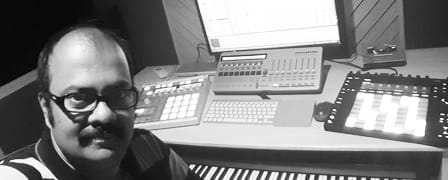 R.K.Sundar an astounding Sound Engineer, Composer, Music Producer, Keyboardist & a tutor. Sundar's knowledge in Sound Engineering is exceptional.
Dileepa Solangaarachchi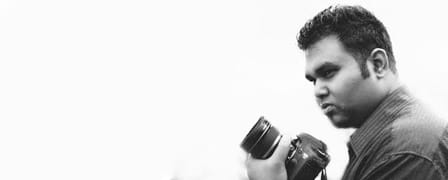 Dileepa is a cinematographer and an exceptional VFX technician. His passion and interest in visual-media has brought him high recognition in the industry.
Simeon Telfer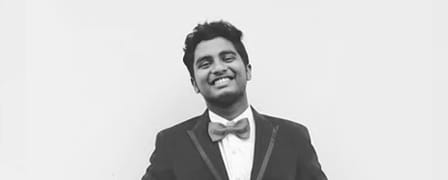 Simeon is a upcoming young talent and a multi-instrumentalist. He has played the guitar for many composers in the Indian Cinema industry.
Photo Gallery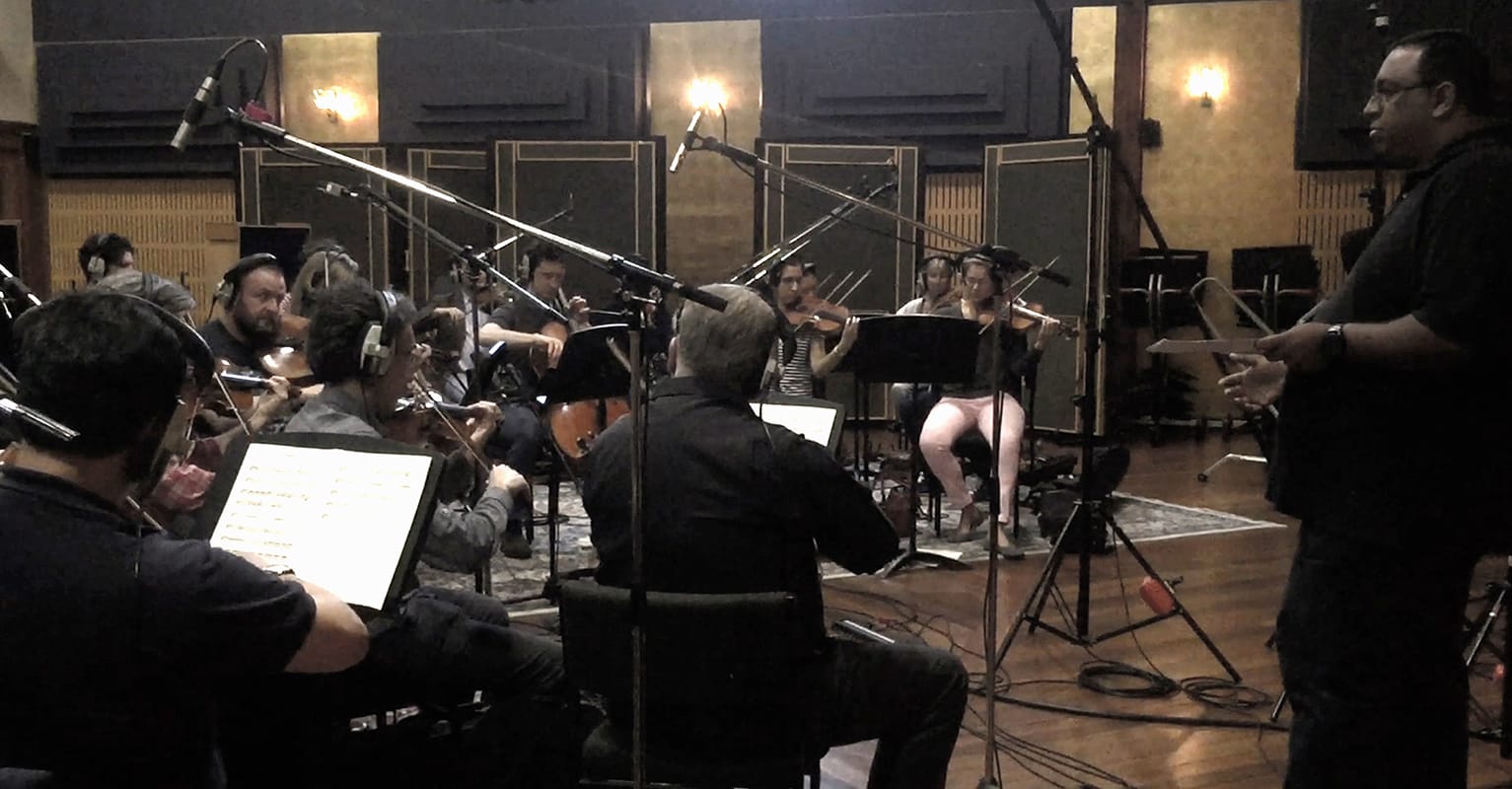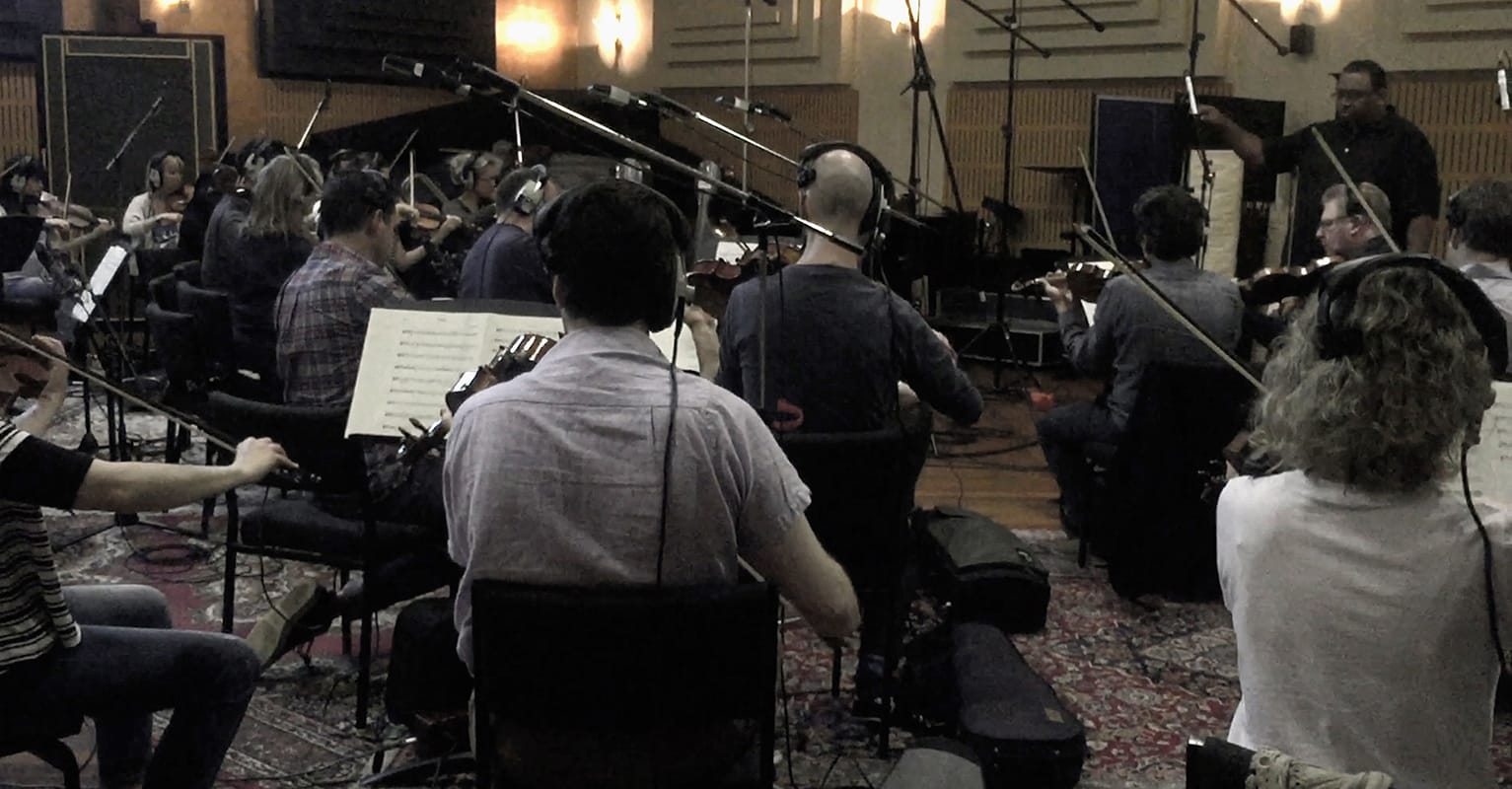 Composer Shyamalangan conducting a 30 piece Strings orchestra at Studio 301 Sydney, Australia.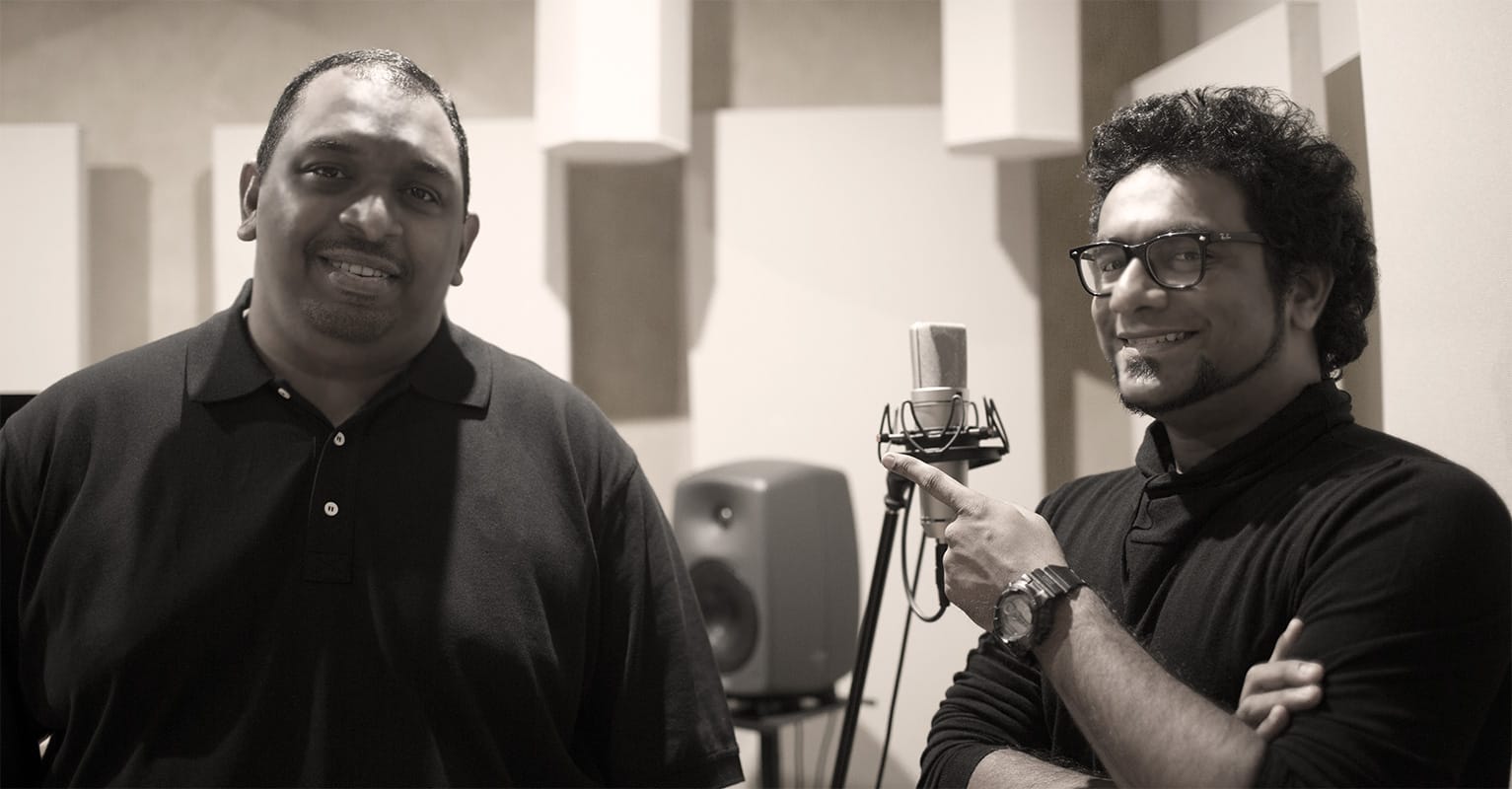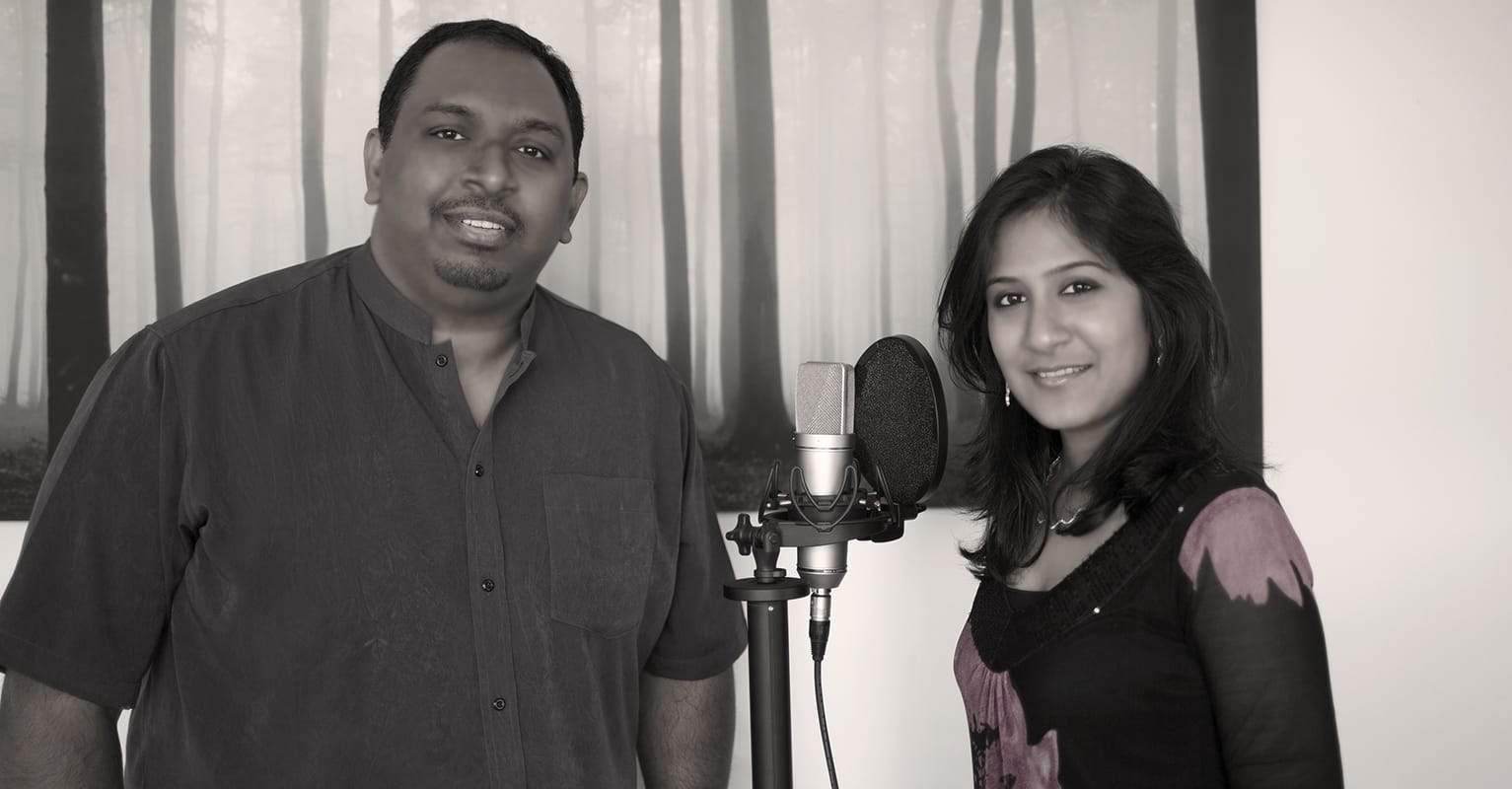 Video shoot sessions in Sydney and Melbourne, Australia. Photo Courtesy : Dileepa Solangaarachchi
---
---
Lyrics
முகிலே முகிலே நீ,
ஏன் என்னில் மோதுகிறாய்
நிலவே அழகே நீ,
ஏன் விட்டு ஓடுகிறாய்
தொலைவே இருந்தால்
காதல் இனிதாய் பெருகுமே
எனை நீ பிரிகையிலே
வானம் சிறிதாய் இருளுமே

---

புயல் வீசும் போதும் இருள் நீங்கும் போதும்
உனை நான் விலகிடுவேனா
புயல் ஓயும் போதும் பகல் மீளும் போதும்
உனை நான் மறந்திடுவேனா
விண் கொண்ட மீன் எல்லாம்
உனை மட்டுமே பார்க்க,
நீ என்னைப் போ என்றால்
எவரிடம் நான் கேட்க
இடைவெளி தான் கேட்கிறேன்

---

கரை வந்து தீண்டும் அலை மீண்டும் மீண்டும்
பிரிவே இணைந்திடத்தானே
கரை நானும் இல்லை அலை நீயும் இல்லை
உறவே பிணைந்திடத்தானே
தூறல்கள் நான் கேட்டேன்
அழகென்று நீ சொன்னாய்,
தூரத்தை நான் கேட்டேன்
தவறென்று ஏன் சொன்னாய்
உடல் இவன் உயிர் நீயடி
Credits
Composition & Arrangement
Shyamalangan
Lyrics
Karky
Vocals
Haricharan Seshadri
Shweta Mohan
Special Thanks
Santhosh Narayanan
Thanks
Gowrinandhanan Panchacharavel
Samadhi Kodikara
Sandy Karunaratne
Shankar Shivashankaran
Sharmila Shivashankaran
Coordinator
Kausalya Shyamalangan
Instruments

Acoustic Guitar :

Simeon Telfer

Bass Guitar :

Shane Gamage

Flute :

Navin Iyear

Strings Arrangement :

Shyamalangan

String Score & Additional Arrangements :

Kalyani Nair

1st Violins :

Phil Hartl (concertmaster), Askar Nurlanov, Ben Li, Alex Norton, Emily Qin, Julia Bloom, Tom Dethlefs, Ziva Altman, Dominique Guerbois, Narine Shamavonian

2nd Violins :

Ursula Nelius, Belinda Jezek, Martyn Henshell, Tracy Wan, Heather Burnley, Jane Stanley, Dimitri Calligeros, Adrian Bendt

Violas :

Sandro Costantino, David Wicks, Dan Williams, Alex Pringle, Leo Kram, Georgina Price

Cellos :

Andrew Wilson, Jo Costantino, Margaret Iddison, James Churchill

Basses :

Richard Lynn, Joe Bisits
Audiography

Recorded By :

Shyamalangan, Lijesh Kumar, Simon Todkill, R.K.Sundar

Recorded At :

Oveyen Studio (Sydney), Voice & Vision (Chennai), Studio 301 (Sydney)

Mixing By :

R.K.Sundar & Shyamalangan

Mastered By :

Santhosh Narayanan
Videography

Concept & Direction :

Shyamalangan

Cinematographer & VFX :

Dileepa.P.S

Illustration :

Nimal Kanth

Video Production :

Dsolé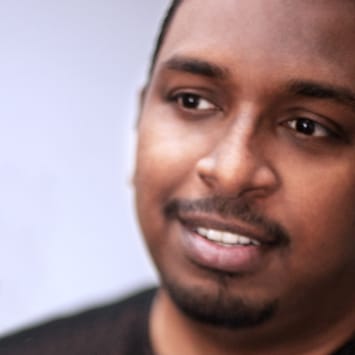 Shyamalangan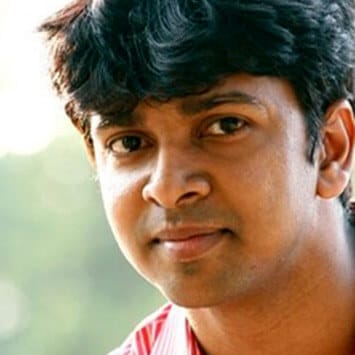 Karky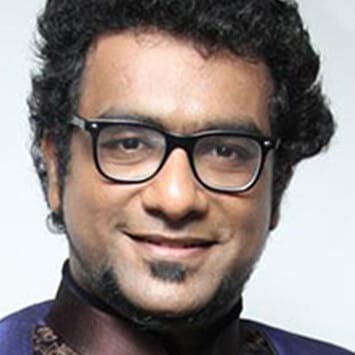 Haricharan Seshadri
Shwetha Mohan