உயிராய் மொழியாய் உணர்வில் நிறைந்தாய்
"Yesu Namam (1997)" - The original melody of "Kiri Kodu" was initially composed by Shyamalangan for a Tamil Church Youth Service. Its reach and popularity lead to a more commercial approach being taken with BnS, leading to the song being rearranged to fit the new narrative.
Photo Gallery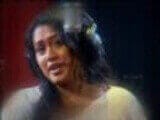 Snippets from KiriKodu - Music Video
I had always wanted to work on a bilingual duet speaking of the love between two individuals raised in different ethnicities. At the time, multilingual songs only related to peace and unity due to the civil war.

The aim was to pique the listeners' enough to have them reach out to neighbours within the other ethnicity to help them understand. It was only an experiment at first, which was the primary reason this was not disclosed to BnS.

In addition, I was keen to work on a song that was simple enough for any listener to sing along to. I believe the song's modesty was the key to its success.
Supporting Artists
Nilar N. Cassim Lyrics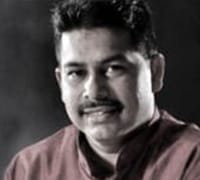 Nilar (Colombo, Sri Lanka) is an honors graduate in Sinhala language and a visiting lecturer at Sripali Mandapaya of the Colombo University. He is the Assistant Director for Sri Lanka Rupavahini Corporation and a member of the State Music Panel.
Nirosha Virajini Featured Vocalist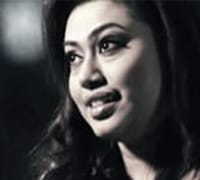 Nirosha (Colombo, Sri Lanka) is an award-winning singer with a career spanning over 23 years. She has sung songs in Sinhalese, English, Hindi, Malayalam, and Japanese.